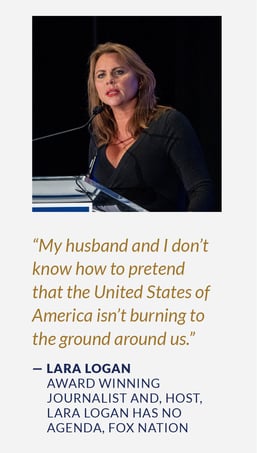 E Pluribus Unum — A republic, if we can keep it.
Every year members of the Bradley Impact Fund look forward to connecting with other philanthropists and learning from the conservative movement's brightest minds and innovative leaders at the Impact Conference. The 2021 event at The Grand Geneva Resort in Wisconsin delivered a blend of tough news and well-founded hope.
Even the most well-informed Impact Fund members learned more about the extent of the spread of cancel culture and ideologies like Critical Race Theory and Environmental, Social, Governance. At the same time, panelist organizations offered promise for America as they described their state-of-the-art work and invited the Impact Fund community to join them in protecting and promoting equal opportunity for the American Dream. We can take heart in the shared vision so strongly expressed in the following stories.
You can view 2021 Impact Conference sessions at vimeo.com/ showcase/bic2021, password BIC2021, unless content was limited to live-presentation-only by speaker request. Audio-only recordings are available for certain sessions.