Since 2004, the Lynde and Harry Bradley Foundation has formally recognized innovative thinkers and practitioners whose achievements strengthen the legacy of the Bradley brothers and the American ideals and values which they supported. Up to four Bradley Prizes of $250,000 each are awarded annually.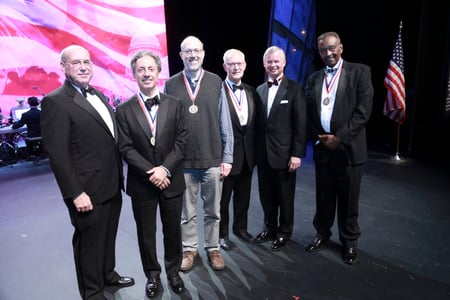 This year, four exceptional scholars were recognized at the 14th annual Bradley Prizes Awards Ceremony, held in Washington, D.C. on April 6th:
Walter E. Williams, John M. Olin Distinguished Professor of Economics, George Mason University
Peter Berkowitz, The Tad and Dianne Taube Senior Fellow, Stanford University, Hoover Institution
Philip Hamburger, The Maurice and Hilda Friedman Professor of Law, Columbia Law School
Christopher DeMuth, Distinguished Fellow, Hudson Institute
For more on each of the 2017 Bradley Prize winners, please visit the Bradley Prizes website.
We also invite you to enjoy the 2017 Bradley Prizes Awards ceremony in its entirety here.