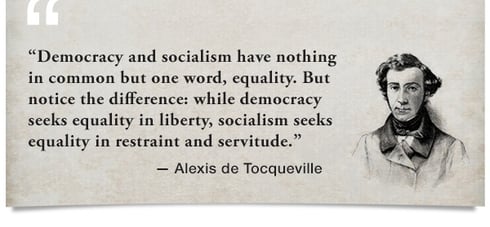 When our founding fathers signed the Declaration of Independence 241 years ago, did they predict their daring risk would be the cause of happy celebrations today? That their words of rebellion would result in the most successful country in the history of the world? That if they chose not to demand freedom from tyranny, there wouldn't be a truly republican government to ensure freedom not just for future American generations, but for generations around the world which would strive to replicate America's bold experiment? Our forefathers were genius in anticipating conflicts and designing a system to address those challenges while keeping the country intact.
We celebrate that genius every year on the 4th of July: a document of 1,337 words, signed by 56 men, putting in motion the greatest political experiment in history. They chose between the known, which they found oppressive, in favor or the great unknown, hoping it would result in freedom. What a gamble. And oh, how it has paid off. We are the freest, most productive, most creative, most entrepreneurial people that ever were.
The Bradley brothers cherished the blessings of America. Harry wrote about his gratitude for his beloved country, and especially our freedom, at length. At Bradley, we seek to honor the affection and gratitude the brothers felt for America through our investments in people and organizations that preserve and protect the founding principles of our nation. There are still those who would limit our freedom to achieve their own agendas, and we must be ever-vigilant in identifying and combating those threats.
If you'd like to know more, read our Independence Day Impact Brief. We are grateful you share this responsibility and passion for our country with us, and choose to join the effort through thoughtful, principled philanthropy.