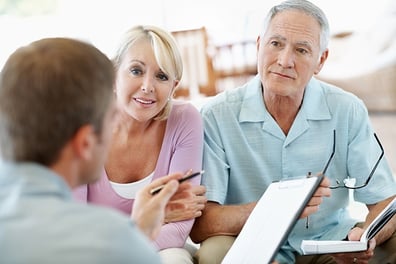 Recently, this article caught my eye The Super-Rich Are Stockpiling Wealth in Black-Box Charities. Despite the pessimistic title, the author makes some very good points about the benefits of using a donor-advised fund, including tax advantages:
"DAFs offer advantages over private foundations. Donors who contribute privately held stock or real estate to their foundation must value it at cost basis -- likely to be low for depreciated property or businesses started in a garage. The income-tax deduction is capped at 20 percent of adjusted gross income (AGI), which can be carried forward five years.
No Capital Gains Tax
If instead that asset is contributed to a DAF, an appraiser determines its fair market value before it's donated. That yields a bigger deduction, which can offset as much as 30 percent of AGI (and can also be carried forward five years). Since the DAF is a public charity, the donor pays no capital gains tax -- and neither does the DAF when it sells the asset."
We couldn't agree more. And, when combined with the unique benefits of the Bradley Impact Fund donor-advised fund, it's like having your own private foundation – COMPLETE WITH STAFF EXPERTISE – without the costs. Plus you have more privacy. Plus you have no administrative or legal fees. Plus… well, you get the picture.
Naysayers claim it's a "black box" for the "super rich" – we say it's a smart way for conservative donors to manage their philanthropy.