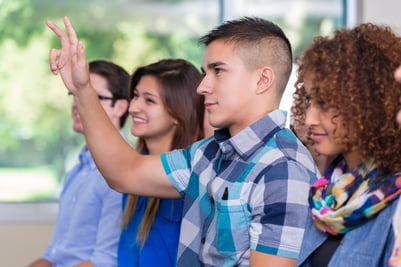 This month, nearly 1.9 million students will graduate with a bachelor's degree. What will they take away from their college experience? Many will earn a STEM degree or gain experience through internships. Leadership and technology skills will be enhanced. Yet, too few will have greater respect for vigorous public dialogue and diversity of viewpoints.
The pressure to conform to the political correctness so pervasive on America's college campuses is a barrier to young Americans learning and valuing the principles of free speech and freedom of thought. These principles were essential to the founding of our nation, and they are just as essential today. With such extensive uniformity of opinion, the "informed citizenry" of today is not what our founding fathers pictured.
Protecting and preserving American intellectual freedom is on the minds of many, as I learned at the National Review Institute's 2019 Ideas Summit in March. This year's theme - The Case for the American Experiment - highlighted the incredible impact of ideas and informed citizens who act on them in our country. Our Spring 2019 Impact Brief also brings you stories at the intersection of the power of ideas, education, and informed citizens:
Robert P. George, Princeton University professor and Bradley Foundation Board Member, shares his perspective as a conservative academic engaged with young Americans at the threshold of their independence
The 2019 Bradley Prizes winners, whose work has steadfastly advanced an informed citizenry, are announced
We share Lincoln Network co-founder Aaron Ginn's ideas for collaboration of like-minded technologists using their Silicon Valley skills to advance liberty and viewpoint diversity
The Grant Recipient Spotlight will help you create your summer reading list!
Free thought and free speech are under fire in our society. As a donor community dedicated to preserving American principles and values, we can do more to defend and promote both. You'll find information and strategies that may spark some ideas for you in the Spring 2019 issue.