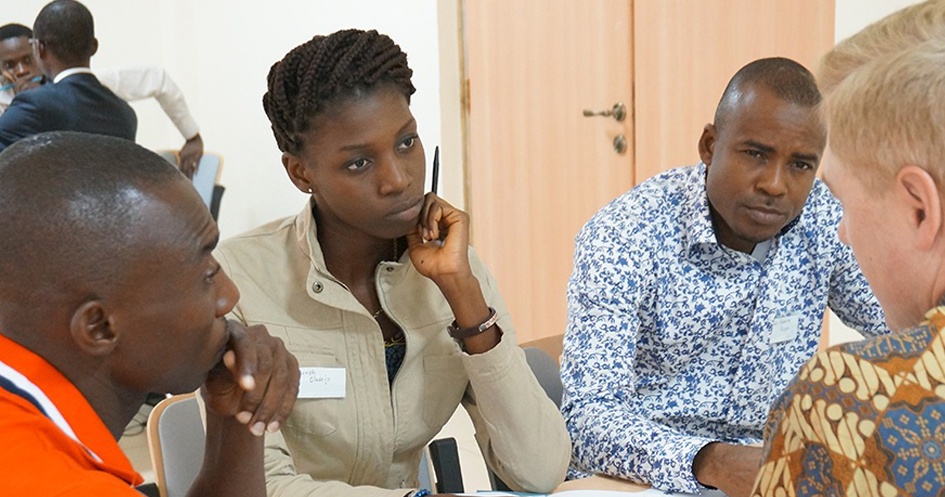 Location: Washington, DC

Reach: Global

Bradley Area of Impact: Free Markets

Website: www.atlasnetwork.org

Contact information:

1201 L Street NW

Washington, DC 20005

202-449-8449
Mission
Atlas Network's mission is to strengthen the worldwide freedom movement by cultivating a highly effective and expansive network that inspires and incentivizes all committed individuals and organizations to achieve lasting impact.
Preparing Leaders to Advance Freedom
Atlas Network, formerly Atlas Economic Research Foundation, provides competitive opportunities for training, support and international recognition to encourage and support leaders in advancing the freedom movement. Its network includes 479 market-oriented organizations in 92 countries, with 176 in the United States. Atlas works with startups and well-established organizations through Atlas Leadership Academy training and mentoring programs, regional Liberty Forum conferences, and a video training program that has reached more than 20 million viewers. Atlas also offers online courses covering all aspects of think tank development.
Think Tank MBA is a key Atlas Network program that has taught more than 250 leaders self-assessment, collaboration, and creativity based on business school techniques. Bradley Foundation colleagues such as Ed Feulner of The Heritage Foundation and Chip Mellor of lnstitute for Justice have been on the faculty. Mentors have included Arthur Brooks of American Enterprise lnstitute and Roger Ream of The Fund for American Studies.
Atlas Network's competitive programs and awards include:
Templeton Freedom Award, which presents one winner and five finalists with a total of $250,000 for their innovative contributions to the understanding of free enterprise
Think Tank Shark Tank Award Competition, which gives Atlas Leadership Academy participants a chance to pitch their ideas to a distinguished panel of judges and win $25,000 in seed funding
With Bradley support, Atlas Network's work in America connects the practical world of public policy reform efforts to the broader intellectual world that supports it. State Policy Network and many of the state-based organizations it supports are also involved in Atlas's broader efforts to educate leaders, strengthen the current freedom movement, and build greater capacity for the future.