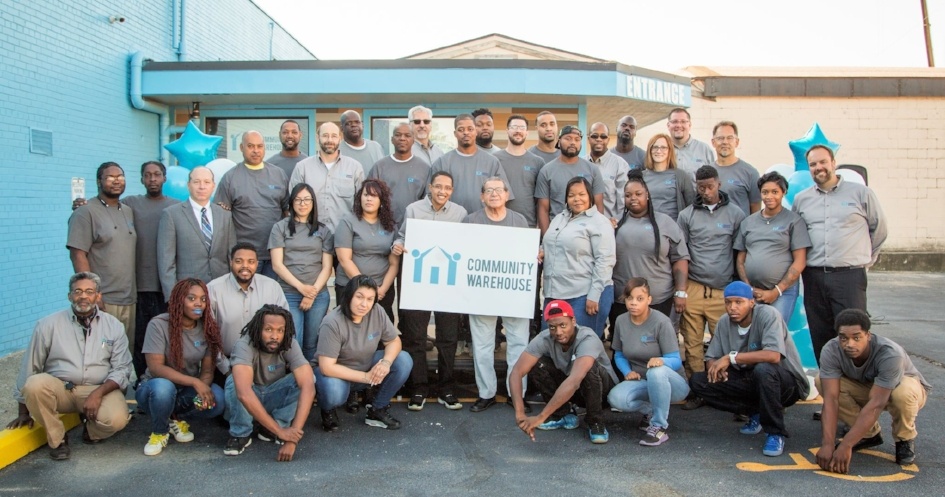 Location: Milwaukee, WI

Reach: Greater Milwaukee

Bradley Area of Impact: Civil Society

Website: www.thecommunitywarehouse.org

Contact information:

521 South 9th Street

Milwaukee, WI 53204

414-383-7792
Mission
Community Warehouse (CW) is a non-profit, faith-based organization that seeks to significantly improve quality of life in Milwaukee neighborhoods by providing the home and facility improvement materials needed to rebuild Greater Milwaukee's under-resourced communities, and by employing background-challenged individuals who want to make a positive contribution to their families and community.
Fostering Independence and Improved Quality of Life in Milwaukee
CW opened its doors in 2005 with Bradley support to provide churches and other groups serving low-income families with donated raw and finished construction materials at a fraction of their retail cost. Potential customers must become dues-paying members and must live within Milwaukee's Redevelopment Zone or run a qualifying nonprofit organization that operates there.
In 2012, CW launched Milwaukee Working (MW) with a start-up grant from Bradley. A contract services division, MW provides full-time employment opportunities and training in Milwaukee's central city for under-employed, never employed and background challenged individuals who are seeking work to turn their lives around but find it very difficult to get employed due to lack of experience or past criminal records. MW provides training and mentoring for employees, and facilitates a culture of support and responsibility that balances care with consistent work performance and results.
CW/MW has more than 30 full-time employees involved in fulfilling orders on several business lines. Employees have access to an on-site resource center, James Place, which is staffed by volunteers who donate their professional expertise and services - legal, financial, and dental – to help employees and their family members. Just three years after launch, several MW employees accepted higher-paying jobs at private sector companies, indicating program success.
Recognizing CW's commitment to building a culture of independence, Bradley has made several grants for general operations in addition to start-up support for Community Warehouse and Milwaukee Working.