The Lynde and Harry Bradley Foundation launched the Bradley Prize in 2006 to shine a light on the ideas that shape sound public policy and advance freedom, and to celebrate the achievements of the most impactful conservative leaders
At an event on May 17, 2022, at the National Building Museum in Washington, D.C., the Bradley Foundation honored 2022 Bradley Prize recipients Glenn Loury, Chen Guangcheng, and Wilfred McClay, three of the most courageous and consequential thinkers in America today. We present here brief excerpts of all three exceptional presentations
---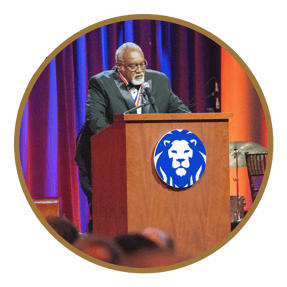 "The Civil War left 600,000 dead in a country of thirty million. That war, together with the constitutional amendments enacted just afterward, made the enslaved Africans and their descendants into citizens. In the fullness of time, we have become equal citizens. That should not have taken another century. Indeed, my African ancestors should not have been enslaved in the first place. But, whereas slavery was a commonplace of human culture dating back to antiquity, emancipation—the freeing of four million enslaved persons as the result of a mass movement for abolition— was a new idea, an idea fitfully brought to fruition over a century and a half ago here in our own United States of America. This victory for human decency would not have been possible without the philosophical and moral commitments cultivated in the West concerning the essential dignity and the God-given rights of human persons."
GLENN LOURY
Merton P. Stoltz Professor of Economics at Brown University
---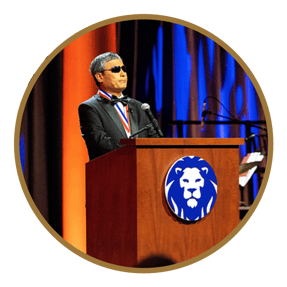 "Truly, in the hearts of those who refuse to be enslaved, America is the land of the free and the home of the brave. It is a beacon of freedom and a model of democracy. America holds the hopes and dreams of humanity. The constitution and the rule of law guarantee democracy, freedom, human rights, and justice. With the three branches of government, power is limited, and freedom of speech and religion are protected. The people are free to pursue their dreams. So, America is the most dynamic nation on earth, not only a superpower in wealth and strength, but in goodwill and potential as well . . . I escaped the claws of the Chinese Communist Party and now stand before you. This is proof that nothing is impossible, so long as it is righteous."
CHEN GUANGCHENG
Distinguished Fellow at the Center for Human Rights at the Catholic University of America
---
"We need to become a serious country again. And to do that, we need to believe in ourselves again, believe in the reason we have been placed here, a land of hope for a world that needs us more than ever. We need to understand that a world without America will be immeasurably diminished, both in material and spiritual terms, and that we have no choice but to live up to the responsibilities that come with our many blessings. Our history can, I believe, be an enormous resource in that endeavor. The work will not be easy. But it will be much harder to live with ourselves, and with the rebuke of the future, should we shrink from the challenge. And once we understand what is at stake, we may feel a certain exhilaration that comes of knowing what our circumstances and character demand of us.
WILFRED McCLAY
Victor Davis Hanson Chair in Classical History and Western Civilization at Hillsdale College
---
To view the full speeches, visit The Bradley Foundation's YouTube channel at bradleyfdn.org/liberty.