In today's digitally connected world, it isn't difficult to give. In a single day, you may be asked to 'round-up' at the grocery checkout, support a capital campaign at church, and respond to a phone solicitation from your alma mater or local law enforcement with a donation. Each of these giving opportunities may all align with your personal values. All of these gifts will make an impact. Yet with strategic philanthropy, your impact on issues you care deeply about could be much more.

Strategic philanthropy is not reactive nor one-size-fits-all. Simply put, strategic philanthropy means giving thoughtfully for greatest impact. After all, donor intent and giving abilities are different for everyone. Strategic philanthropy is a proactive approach that recognizes you can make a greater impact by choosing the appropriate giving vehicle, such as a donor-advised fund (DAF), and working with a philanthropic advisor who is aligned with your principles and values protection of your individual donor intent. DAFs simplify charitable giving with convenience. Donors can contribute to a single account at a nonprofit DAF sponsor such as the Bradley Impact Fund and receive tax advantages that year. They then have flexibility with regard to the timing, amount, and organizations supported with their grant recommendations. Some DAFs offer online tools, donor education, and in some cases, a community of like-minded philanthropists. For example, the Bradley Impact Fund is a donor-advised fund for philanthropists who want to restore, strengthen, and protect America's founding principles and institutions now and for future generations. The Impact Fund is committed to protecting donor intent and building a nationwide network of donors who share core American values and seek opportunities to learn and to grow as philanthropists.
A recent series of Philanthropy Roundtable articles further examines the advantages of donor-advised funds to donors, communities, and the nation. View the series.
A Closer Look at Strategic Philanthropy
Strategic philanthropy enables donors to connect what's in their heart with a thoughtful approach to achieving giving goals. This approach allows donors to take the next step in their philanthropy by moving beyond ad hoc giving to becoming a philanthropist acting with purpose. Strategic philanthropy personalizes your giving, especially when you work with a philanthropic partner like the Bradley Impact Fund who shares your principles. Together, you can define and refine your donor intent and create a plan that will proactively guide your giving. This plan can include your intent statement, preferred charities, investment choices, a giving timeline, and definition of who may be involved in your giving decisions. A strong plan will also provide the flexibility for you to give instantly and generously when an opportunity emerges that fits your values. A philanthropic advisor can work directly with you, or with you and your team of professional advisors to put exciting charitable giving plans into action.
With this plan, you can seek opportunities to provide meaningful support and evaluate the asks that come to you every day:
How do I choose between giving to a local or national organization working on the same issue?
Should I give to my alma mater's fundraising campaign?
How can I support public policymaking that aligns with my positions on issues?
How do I prevent my contributions from going to things I disagree with?
These are the kinds of questions a strategic approach to philanthropy can answer. Start finding answers in the blogs below or contact us to begin working with one of our philanthropic advisors.
How to Move Your Plan for Strategic Philanthropy Forward
There are several steps for putting your strategic philanthropy plan into action.
Define your donor intent. Where should you target your giving? How might what you do change over time?


Select the giving vehicle(s) you will use and the tools that will be helpful to you. Does this DAF accept complex and nontraditional assets? What tools are available for managing your giving online? Does this DAF have requirements for opening an account and for minimum grants each year? Does this DAF offer educational resources and events? Are there restrictions that would contradict your donor intent?


Select a philanthropic partner. Does this partner share your values? Do you have confidence in building a long-term relationship with this partner? For example, the Bradley Impact Fund partners with donors for long-term giving impact through a strategic philanthropy approach. The Impact Fund facilitates simple, convenient donor oversight of their donor-advised account. The Impact Fund's experienced staff can offer donors the knowledge and expertise to take advantage of opportunities to maximize their charitable giving impact, and the insight to become lifelong philanthropic learners, givers, and doers.
Your donor intent is a purpose statement for your giving. It includes the values important to you and the goals you would like to accomplish with your philanthropy. It may also describe the ideas or causes you will not support.

Defining your donor intent is a best practice in strategic philanthropy. The process of defining donor intent inspires you to think deeply about how and why you give. Your donor intent is at the core of your plan, guiding you in staying true to your purpose with giving. It also acts as a safeguard if you choose to create a legacy beyond your lifetime.

Protecting your donor intent is another strategic philanthropy best practice. You need to know that your gifts will be used to support only those ideas, policies, and organizations that align with your values. You can protect your donor intent in several ways, starting by having it clearly stated in writing. Working with a philanthropic advisor you trust, and who makes protection of donor intent a priority, is important, too. When making large gifts, you should also consider including written gift restrictions in an agreement on how your gift may or may not be used. Philanthropic advisors often work with attorneys, accountants, and other professionals to help a shared client protect donor intent.
Resources on Donor Intent
For more insights into defining and protecting your donor intent, review these additional resources:
Questions to Ask to Define Donor Intent
Here are some of the key questions to consider in defining your donor intent:
What are the ideas, values, and traditions that are most important to you?
What motivates you to give?
What do you believe are the biggest problems our country is facing? How does charitable giving play a role in addressing these?
Are there ideas or causes that you will not support?
What would you like to accomplish with your charitable giving? Is there a specific age group, geographic area, or institution that you would like to support? Or are you more interested in helping society more broadly where and when it is needed most?
Are there certain charities that you believe are doing exceptional work?
Are you interested in giving to established organizations or emerging organizations?
Do you prefer making gifts to a number of organizations as a portfolio or would you like to make an impact at a limited number of organizations with more substantial gifts?
Would you like your family to be included in your philanthropy? If so, who specifically, and to what extent would you like them to be involved?


Donor-advised funds (DAF) have become a very popular instrument for donors in America. Between 2016 and 2020, gifts from DAFs to charities rose by 118%, totaling nearly $35 billion in 2020 according to National Philanthropic Trust's 2021 Donor-Advised Fund Report. During the same period, contributions to DAFs increased by 90% totaling nearly $48 billion in 2020. Donors may open a DAF through a variety of sponsoring organizations, including mission-specific DAF organizations, community foundations, and financial institutions. Depending on the offerings of the sponsoring organization, a DAF can be ideal for implementing a strategic philanthropy approach. DAFs offer specific advantages and convenience that simplify giving thoughtfully for the greatest impact.
DAFs offer simplicity in giving.
As a donor, you can take advantage of the oversight a DAF provides to manage your charitable giving with ease. There is the administrative convenience: Donors can make one or a few contributions to their DAF account and receive tax advantages in the year of their gifts. You are able to recommend grants from your DAF according to the timeline that fits you. DAFs offer more flexibility than a private foundation. Donors can open a DAF immediately with no start-up cost, and there are no IRS-required distributions, limited recordkeeping rules, and no excise tax on investment income. In addition, DAFs have advantageous tax deduction limits and typically, lower administrative costs. DAFs also permit donors to remain anonymous should they wish to maintain their privacy.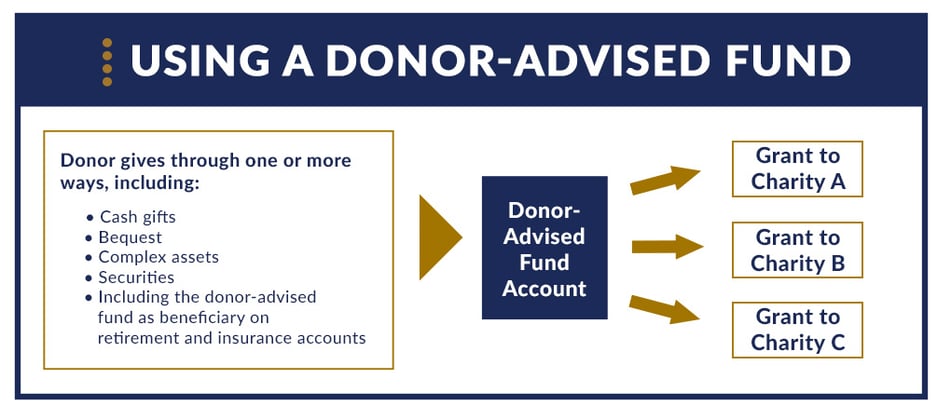 DAFs can support a strategic philanthropy approach.
With a DAF provider that is aligned with your values, you have support in defining and protecting your donor intent. Your provider can help you look ahead to your short- and long-term goals. Alignment between you and your provider can create foresight into the philanthropic landscape and structure your giving to allow you to make a greater impact.


DAFs can multiply impact.
Many DAF providers offer ongoing education to help donors increase their ability to give strategically. They gain deeper insight over time about their own intent and the philanthropic goals they'd like to accomplish.

Some DAFs also create a community of like-minded donors who are motivated by shared values and ideals. In this case, a DAF can be a multiplier, enabling every donor to make a greater impact by uniting their support to achieve larger goals. A strategic philanthropy approach can also make the serious work of charitable giving a more personally satisfying – even fun – experience for donors.


DAFs provide benefits that private foundations do not.
A DAF can be a simpler and more cost-effective option for thoughtful philanthropy than a starting a private foundation. With a DAF there are fewer administrative requirements both up front and over the long term. The costs of administrative support over the long term are also less than a private foundation. For a more detailed comparison of DAFs and private foundations, view this article.
What to Expect in Terms of Fees with a DAF
DAF providers charge fees for administrative, investment, and advisory services. They may also charge additional fees for expedited grants or special services. All or some of these types of fees may be charged on an ongoing basis, based on a sliding scale, with a larger percentage for lower asset totals and include annual minimums. The offerings provided to donors within those fees vary with each DAF provider. Find out more about the offerings and fees of the Bradley Impact Fund.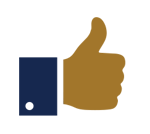 What Should Donors Look For in a Strategic Philanthropy Partner?
Fortunately, the relative simplicity of DAFs as a giving vehicle makes it easy to compare DAF accounts offered by different sponsoring organizations. Some of the most important questions to ask include:
What is the range of options offered for investment of the DAF funds?
Can the donor manage his or her DAF funds or appoint an advisor?
What are the fees and what do they cover?
Is there a minimum contribution to open the account?
What are the types of assets the provider can accept for contributions?
What donor services are provided?
Can donors manage their DAF account online?
How does the provider help donors maintain privacy in giving?
Keep in mind your DAF can be more than just a giving vehicle. Your DAF provider can be a partner that supports you in making well-informed, thoughtful charitable giving decisions to protect your donor intent and maximize your philanthropic impact. It's important to explore whether a DAF provider is aligned with your values by asking questions such as:
What is your mission and vision?
What policies and practices do you have in place to support and protect donor intent? What changes to these policies and practices have you made in the last year? Why?
What grant recipients have you supported in the past?
Do you maintain relationships with grant recipients, and if so, how?
Do you offer education for donors about thoughtful philanthropy?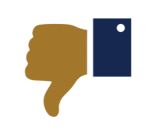 What Should Donors Beware of in a Donor-Advised Fund?
The DAF landscape is changing. Some national and commercial DAF sponsors have started limiting donors' grant recommendations by stalling grants and even rejecting requests to organizations outright.

Before you open an account with a DAF sponsor, consider asking these questions:
What organizations have been rejected for grant recommendations in the past and at present? Why?
What are your rules regarding grant minimums and/or minimum payouts per year?
Can my account be transferred to another institution?
If your current DAF provider is delaying or rejecting your grant requests, you may want to consider rolling over your account to a partner aligned with your goals for strategic philanthropy.
An Example of Strategic Philanthropy with the Bradley Impact Fund
Donors have more than one thousand choices for opening a DAF account. However, the Bradley Impact Fund is a choice for donors who want to pursue strategic philanthropy that supports freedom and free markets in America. As Dennis Kuester, a Bradley Impact Fund member and one of the leading forces behind its launch explains,
"We are losing the battle for freedom from within this country. The most effective way to fight this battle is to fund frontline warriors fighting every day through the organizations they lead. The Impact Fund helps members of its donor community target the best and most impactful organizations so they're able to make the biggest difference they can with their giving."
So Why the Bradley Impact Fund, Why Now?

There are many reasons to select the Bradley Impact Fund:
A DAF that provides all the same advantages of other DAF sponsors
Strategic philanthropy that fights for this country now and for future generations
A DAF that has made protection of donor intent part of its mission
The ability for members to keep their strategic philanthropy private, and customize how they receive communication from grant recipients
A strategic philanthropy partner committed to optimism and opportunities for members to advance their beliefs
A DAF that helps you maximize your impact with low, one-time administrative fees
A community of Bradley Impact Fund members who share values and principles
Donor Intent at the Bradley Impact Fund
At the Bradley Impact Fund, we believe that a donation is an expression of trust between a donor and recipient. We take the responsibility for safeguarding that trust very seriously.
In fact, upholding donor intent is part of our mission statement: We are a donor-advised fund with a mission to serve as philanthropic advisors who educate, empower, and inspire donors to advance our common principles through high-impact giving and the protection of donor intent.
We envision a robust, national community of informed donors and partners who support and fund organizations that restore, strengthen, and protect America's founding principles and institutions.
What Is the Benefit of a Donor Community?
The Bradley Impact Fund is building a donor community around our shared values because we believe it helps our members get more from their strategic philanthropy:
We offer strategic philanthropy knowledge and resources through the Bradley Impact Conference, our Impact Brief newsletter, our website and blog, and other events to help members learn and stay informed.


Members have opportunities to network, learn from each other's experiences and perspectives, and grow as philanthropists.


Deeper engagement with our resources and the donor network creates a unique and positive experience for our members that is not available through other DAFs.
Bradley Impact Fund members can take advantage of these resources and networking to define their path within a larger community of people working toward the same goals.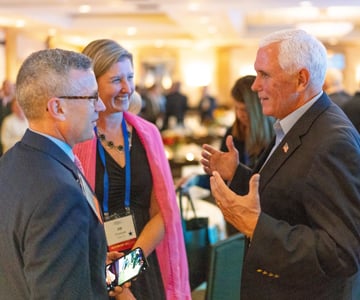 What Is a Philanthropic Advisor?
Our mission at the Bradley Impact Fund is to serve as philanthropic advisors to members of our donor community to help them get the most from their strategic philanthropy. We help our members invest in our in our nation now and for the long term by identifying their most strategic opportunities for giving. Unlike other DAFs, the Impact Fund does not charge a fee for professional philanthropic advisory services.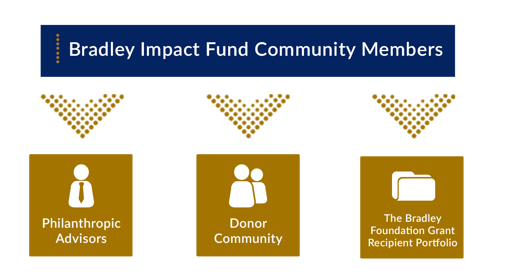 Here is what you can expect from the Bradley Impact Fund as your philanthropic advisor:
Questions that will help us get to you know you as a person and as a philanthropist;
Careful listening to your interests, goals, and concerns;
Guidance in discovering and documenting your donor intent;
Discussion on optimizing your investment portfolio options to meet your goals;
Clear and helpful information on managing your account with ease;
Ongoing insight into topics and issues that interest you; and
Giving opportunities and strategies inspired by four decades of The Bradley Foundation's grant making.
Our team at the Bradley Impact Fund is deeply committed to our shared mission of restoring, strengthening, and protecting America's principles and institutions. We believe in the value of philanthropic advising, and in providing opportunities for our members to expand their philanthropic knowledge, so much so that we offer both at no additional expense to our members. Our model of free philanthropic advisory services is unique in the industry.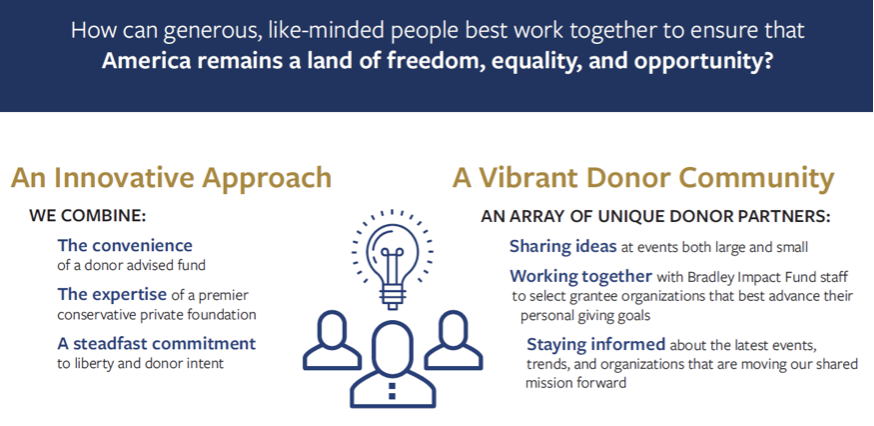 Administrative Oversight
The Bradley Impact Fund offers members simplicity, efficiency, and convenience in managing their giving. We offer professionally managed investment options at fees that are a fraction of other DAFs and private foundations. The Bradley Impact Fund charges a one-time, flat fee on new donations collected upfront. Fees are all inclusive of Bradley Impact Fund administrative, investment management, and advisory services. In addition, the Impact Fund offers members privacy and control in supporting their interests anonymously and avoiding direct solicitations from grant recipient organizations.
Strategic Foresight
The Bradley Impact Fund brings a multitude of resources to the table, enabling members to leverage foresight in making the best, most impactful decisions with their strategic philanthropy. These resources include:
Expert staff seasoned in strategic philanthropy best practices, supporting conservative ideas and values, and assisting clients in defining their donor intent.


A portfolio of grant recipients vetted by The Bradley Foundation as organizations with a proven model and track record in achieving their goals and remaining true to their objectives. The Bradley Foundation maintains ongoing relationships with these organizations, and members will see the impact of their giving over the course of time.


Multiple investment options, managed by professionals, to give members choices in that match their donor intent and individual timelines for giving.


Low administrative and investment management fees, combined with advisory services at no additional cost, make the Bradley Impact Fund an extremely cost-effective alternative to starting a private foundation.
Bradley Impact Fund Administrative Fee Calculator
Fee Schedule
| Contribution Amount | Contribution Range | Fee Allocation |
| --- | --- | --- |
| First $1,000,000 | $1-$1,000,000 | 0.800% |
| Next $1,500,000 | $1,000,001-$2,500,000 | 0.500% |
| Next $2,500,000 | $2,500,001-$5,000,000 | 0.250% |
| Next $5,000,000 | $5,000,001-$10,000,000 | 0.200% |
| Over $10,000,000 | $10,000,001+ | 0.125% |
The Bradley Impact Fund charges a one-time, flat fee on new donations collected upfront. Fees are all inclusive of Bradley Impact Fund administrative and advisory services. Fee schedule is applicable up to any 3-year pledged commitment.
Thoughtful Insight into Strategic Philanthropy
At the Bradley Impact Fund, we foster a learning and networking environment for our community of donors that creates frequent opportunities for interacting with their peers and grant recipients. Many of our members remark that this interaction is one of the aspects they appreciate most about the Impact Fund as it provides unique insights, and they can experience the joy of seeing their giving make a tangible difference.
How Is Strategic Philanthropy at the Bradley Impact Fund Different from Other Donor-Advised Funds?
One of the criticisms of DAFs as a charitable giving vehicle is that some donor-advised funds allow donors to park their money with no requirements for payout. At the Bradley Impact Fund, we believe strategic philanthropy is about putting donor intent into action now with contributions and grantmaking that maximize immediate impact as well as investing in America's long-term future. This immediate impact compounds in value over time as the charities members of our donor community support successfully restore, strengthen and protect American freedoms and principles. Strategic philanthropy actively engages our members in carrying out their donor intent now and in the future.
Since 2017 we have seen surges in member contributions and grantmaking. In 2020, the payout rate for Bradley Impact Fund was 189%, well above the industry average which is consistently between 20% and 23%.
How Can You Use Strategic Philanthropy to Engage Younger Generations in Family Giving?
With a DAF like the Bradley Impact Fund, you can create a tradition of family giving that teaches younger family members about the benefits of strategic philanthropy and best practices to make the most impact with charitable giving. The Bradley Impact Fund also works with members on planned giving to ensure their philanthropic legacy is carried out as they intended after their lifetime by family members.
For ideas and resources on starting a tradition of strategic philanthropy with your family, read our blog.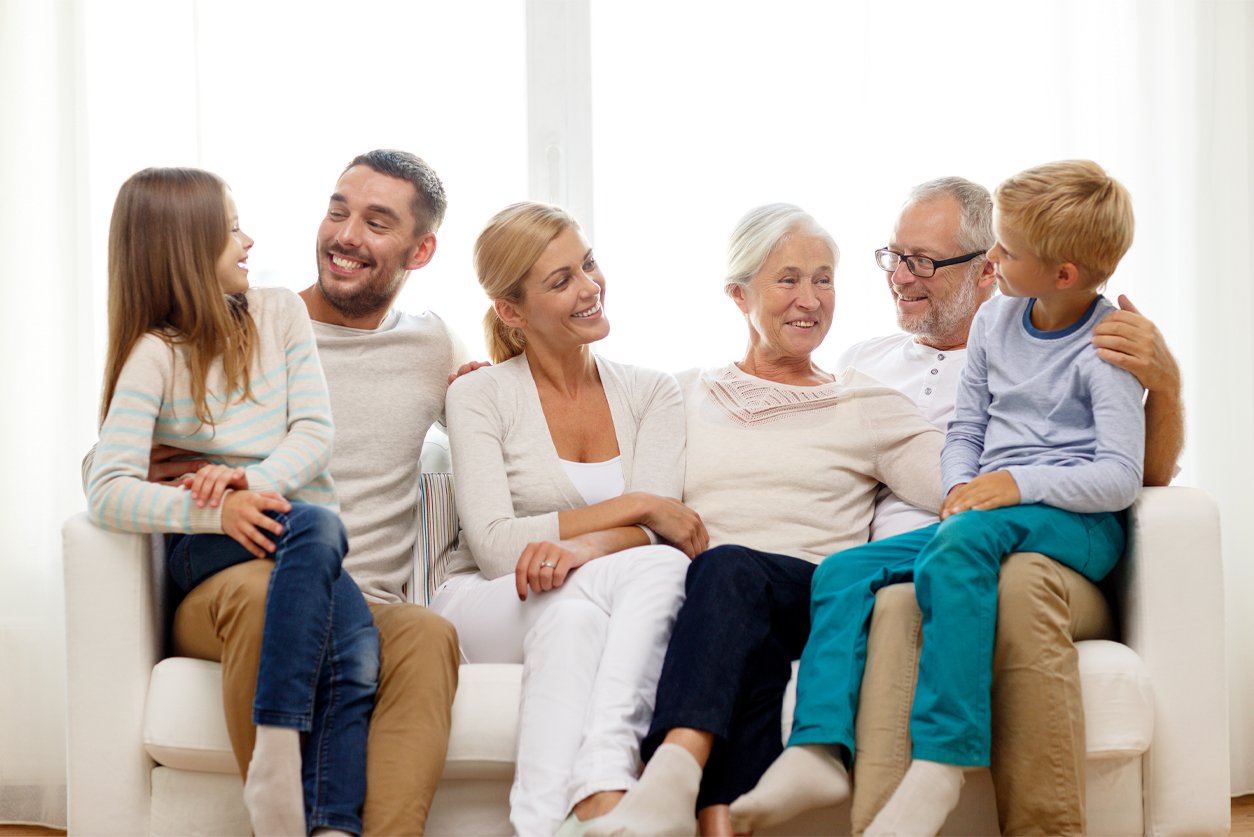 How Does the Bradley Impact Fund Support American Exceptionalism?
The Bradley Impact Fund envisions a robust national community of informed donors and partners who support and fund organizations that restore, strengthen, and protect America's founding principles and institutions. Our mission is to serve as philanthropic advisors who educate, empower, and inspire donors to advance our common principles through high-impact giving and the protection of donor intent. To best advance these efforts, the Bradley Impact Fund donor community's approach to strategic philanthropy is grounded in five guiding principles: