Government intrusion into the lives of Americans tears at the fabric of families and communities while providing "one size fits all" social services that lack the effectiveness of local, voluntary efforts. The Bradley Impact Fund donor community invests in the local institutions of a strong civil society – cultural institutions, churches, and transformational organizations committed to meeting people and their families where they are on their journey to a better life. The Institute for Family Studies and the Racine Vocational Ministry are taking data-informed approaches to reversing trends in family instability and recidivism, which threaten America's future.
Institute for Family Studies: Strengthening American Families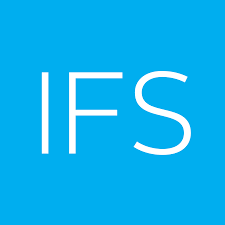 The Institute for Family Studies (IFS) is dedicated to strengthening marriage and family life and advancing the well-being of children. Recognizing that strong families are foundational for strong societies, IFS seeks to raise awareness of the threat to America of family instability through academic research and data-driven public education that highlights the significant individual and societal advantages of traditional families.
As the pandemic unfolded in 2020, IFS concentrated its research, analysis, and public education on the impact of quarantines and economic shutdowns on American families. After the new administration introduced the American Families Plan, IFS responded with strong public pushback against its massive expansion of free childcare and pre-Kindergarten programs ($425 billion), which are simply a soft way of introducing the statism of Universal Child Care.
IFS is the foremost proponent of the "success sequence," which shows that 97% of Millennials who graduated with at least a high school degree, got a full-time job, got married and then had children, in that order, avoided poverty by the time they reached young adulthood. IFS is launching new projects to reach a popular audience with this message.
IFS reports are available at ifstudies.org.
Nearly 50% of American children grow up outside of an intact, married family.
Racine Vocational Ministry: Restoring Dignity and Independence through Work

Racine Vocational Ministry (RVM) takes a holistic, relationship-based approach to helping people become productive, self-sufficient employees. RVM focuses on addressing negatives that impede lives and careers, including drugs and alcohol, homelessness and emotional health problems. Since it opened in 2002, RVM has placed more than 4,500 people in jobs and education.
In 2005, RVM started its Second Chance Reentry program with a goal of reducing recidivism. The program currently serves around 100 participants at high risk for returning to prison each year, helping them build stable lives in the Wisconsin counties of Racine and Kenosha. The program offers education in the skills necessary for community re-entry and additional support and guidance for rebuilding family and other important relationships. Evaluations over a three-year period highlight participants' success:
The recidivism rate for RVM participants was 13.8%, well below the 40.1% rate reported by the Wisconsin Department of Corrections.
Average scores on the Ohio Risk Assessment System (ORAS) fell significantly for RVM program participants. ORAS is used to objectively predict the risk of future criminal activity by tracking key determinants like family and social support, neighborhood problems, substance use, and peer associations.

Learn more about restoring dignity and independence through work at rvmracine.org.
"Our goal is more than finding work for our clients. We are focused on vocation rather than employment. It's really about finding a life that's satisfying in a holistic way, in a spiritual way. What we aspire to is helping people recapture their dreams."

— James Schatzman, Executive Director, Racine Vocational Ministry