Learn how shareholder activist groups are wielding the influence of large publicly traded companies to change American culture, and ways the Free Enterprise Project (FEP) at the National Center for Public Policy Research is pushing back.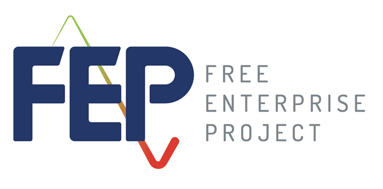 The battle to protect America's institutions extends beyond the polls to the corporate boardroom, and Justin Danhof, Director of the Free Enterprise Project (FEP) at the National Center for Public Policy Research, is leading the charge. It comes down to three letters: ESG or environmental, social and governance issues. Shareholder activist groups realize that large publicly-traded companies can make a cultural impact faster than legal or political processes in the United States. The policy-oriented resolutions they file, if passed by proxy vote, can force companies to be managed according to ESG priorities that frequently are unrelated to shareholders' financial interests.
FEP is the only full-service shareholder activism and education program advocating for freedom and free enterprise. Under Justin's leadership, FEP annually files more than 90% of all right-of-center shareholder resolutions. However, progressive organizations file more than 95% of all policy-oriented shareholder resolutions. To magnify the effect of FEP's work, Justin has formed the Back to Neutral Coalition with leaders at the American Legislative Exchange Council, The Political Forum and other groups.
FEP and the Back to Neutral Coalition vigorously supported the Department of Labor's 2020 Financial Factors in Selecting Plan Investments regulation, which in effect directs managers of investment accounts covered by the Employee Retirement Income Security Act of 1974 to remain focused on fiduciary responsibilities rather than ESG investment strategies.
FEP's Investor Value Voter Guide 2020 details examples of ESG resolutions in specific proxies and provides guidance for proxy voting that upholds traditional American values. FEP is expanding this resource with a companion guide on director elections.
Download the Investor Value Voter Guide here. See Justin's overview of ESG threats to free enterprise in The Bradley Foundation's We The People video series here.
"The left's closing gambit on corporate America is nearly completed. If you had the chance to go back to the 1960s and stop the cultural Marxists from taking over all of higher education, I think you would do it. Well, that's where we are with corporate America right now."

Justin Danhof
General Counsel, National Center for Public Policy Research and Director of the Center's Free Enterprise Project