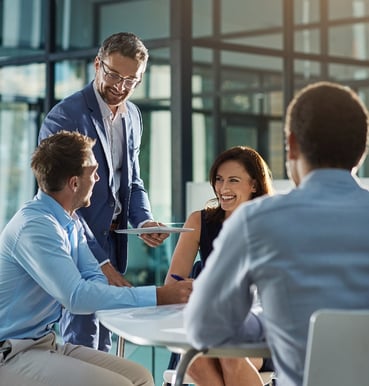 The Bradley Impact Fund offers a unique suite of philanthropic mutual funds inspired by the grantmaking of The Lynde and Harry Bradley Foundation. These funds are aligned with the guiding principles shared by The Bradley Foundation and the Bradley Impact Fund donor community.
The Free Markets Fund supports organizations that are commitment to free markets that allow for private enterprise, entrepreneurship, and voluntary exchange within the rule of law.
We believe that the free market reveals the initiative inherent in all men and women. We further believe that such a system creates a prosperous society that maximizes the quality of life for all citizens. We combat efforts to undermine economic freedom and support organizations and projects that educate the public and policymakers about the optimum conditions for economic growth and prosperity. The Bradley brothers owed much of their success to free enterprise, and the Bradley Impact Fund works to ensure that this opportunity is available to future generations.
Support the Free Markets Fund
Your donation, of any amount, is combined with support from other like-minded donors and directed to a select number of organizations operating in the Free Markets priority giving area. Grant recipients are selected annually from a pool of deserving organizations within the well-vetted Bradley Foundation's portfolio to support the innovative ideas and best-in-class programs they offer.
The following organizations have received support from the Free Markets Fund: