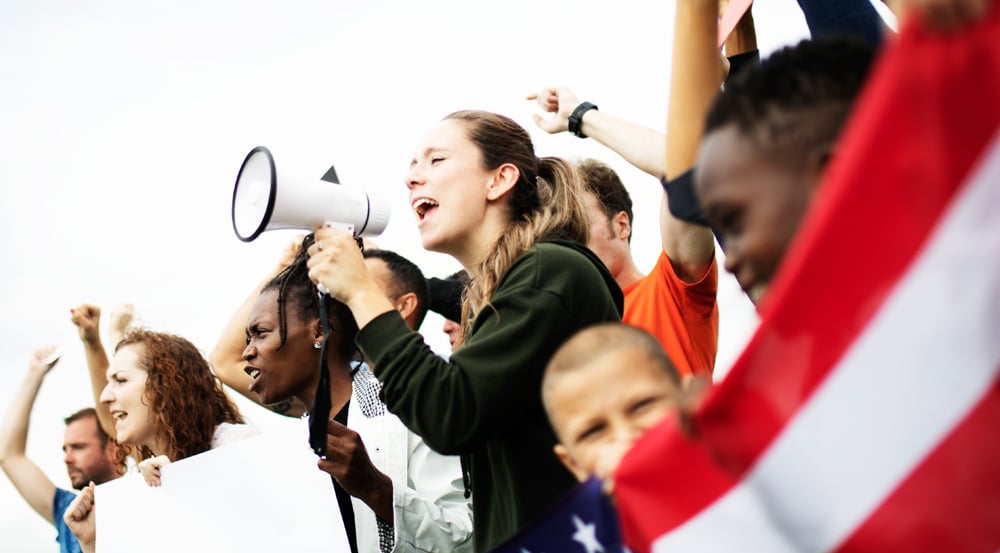 Since its founding more than two decades ago as the Foundation for Individual Rights in Education, FIRE has become the nation's leading defender of fundamental rights on college campuses through a unique mix of programming, including student and faculty outreach, public education campaigns, individual case advocacy, and policy reform efforts.
In 2022, FIRE changed its name to the Foundation for Individual Rights and Expression and announced an expansion initiative into off-campus free speech advocacy and legal defense. The board approved the expansion in large part because President Greg Lukianoff and his leadership team increasingly found FIRE's winning model in demand from those defending the First Amendment in venues other than universities and colleges.
FIRE's defense of freedom of speech and inquiry on campus is still central to its mission and will grow in the coming years. And, importantly, there will always be a synergy in every FIRE initiative: protecting freedom of expression on campus is vital to doing so in society at large, just as leading a robust defense off campus can only help preserve freedom on campus. Since leaders are most often formed in universities, a constantly-improving campaign in defense of free speech will remain necessary.
Since its founding in 1999, FIRE has won 529 victories for freedom of expression at 315 different schools, and its impact continues to grow, with 2022 by far its most impactful year yet.
FIRE's team fielded a record 1,526 case inquiries in 2022, intervening in 246 (also a record) through litigation, direct outreach to school leadership, public awareness, or a combination thereof. The result? Eighty-one victories vindicating the rights of students and faculty so far, with many more pending action. In preparation for the expansion now underway, FIRE brought seven new attorneys and a paralegal on staff, while expanding its network of legal professionals from 250 to 345 just in 2022.
Over its twenty-three years of advocacy, FIRE has won more than 500 direct advocacy victories on behalf of college students and faculty members (with thousands more resolved behind-the-scenes), secured 425 campus policy changes affecting five million students, helped pass rights-protective legislation in twenty states, and drove a nationwide reduction in the prevalence of the most restrictive kinds of campus speech codes, from seventy-five percent in 2007 to eighteen percent today.
With its accelerating on-campus work forming the basis for the off-campus expansion, expect FIRE's impact to grow exponentially in 2023 and beyond.
In September 2023, FIRE's Vice President of Litigation, Darpana Sheth, and Greg Lukianoff were interviewed by Rick Graber, President & CEO of The Lynde & Harry Bradley Foundation, for their podcast series Voices of Freedom. Enjoy their compelling conversation here.