When religious freedom was trampled in New York during the pandemic, The Becket Fund for Religious Liberty won a reversal by the Supreme Court on regulations that privileged secular activities over religious exercise.
The free exercise of all faiths is not only a Constitutional principle. It is fundamental to a civil society that cultivates individuals capable of self-governance. Religious institutions are known for building individual character and strengthening the bonds of local community. However, religious liberty comes under attack in America more frequently than might be imagined. The Becket Fund for Religious Liberty is a leading organization in the fight to protect religious liberty. The Impact Fund donor community supports organizations like Becket to uphold our Constitutional order and ensure freedom of religious expression is available to all American citizens.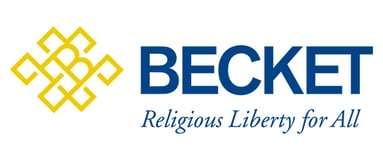 Becket is a non-profit, public-interest legal and educational institute with a mission to protect the free expression of all faiths. Becket supporters share a common vision of a world where religious freedom is respected as a fundamental human right that all are entitled to enjoy and exercise. The organization advances religious liberty in the courts of law, the court of public opinion, and in the academy, in America and abroad.
Late in 2020, Becket and Agudath Israel of America, an Orthodox Jewish advocacy organization, were successful in asking the Supreme Court to grant an injunction halting New York Governor Andrew Cuomo's 10- and 25-person caps on religious worship. Governor Cuomo openly singled out Jewish synagogues like Agudath Israel's for disfavored treatment, claiming that "because of their [Orthodox Jews'] religious practices, etc., we're seeing a spread [of COVID-19]" and threatened to "close the [Orthodox Jewish religious] institutions down." The Supreme Court found that the regulations violated the First Amendment by privileging secular activities over religious exercise.
Becket successfully ended Governor Andrew Cuomo's abrupt imposition of unfair restrictions inhibiting Orthodox Jews' ability to exercise their right to worship just before the onset of a trio of sacred Jewish holidays in 2020.