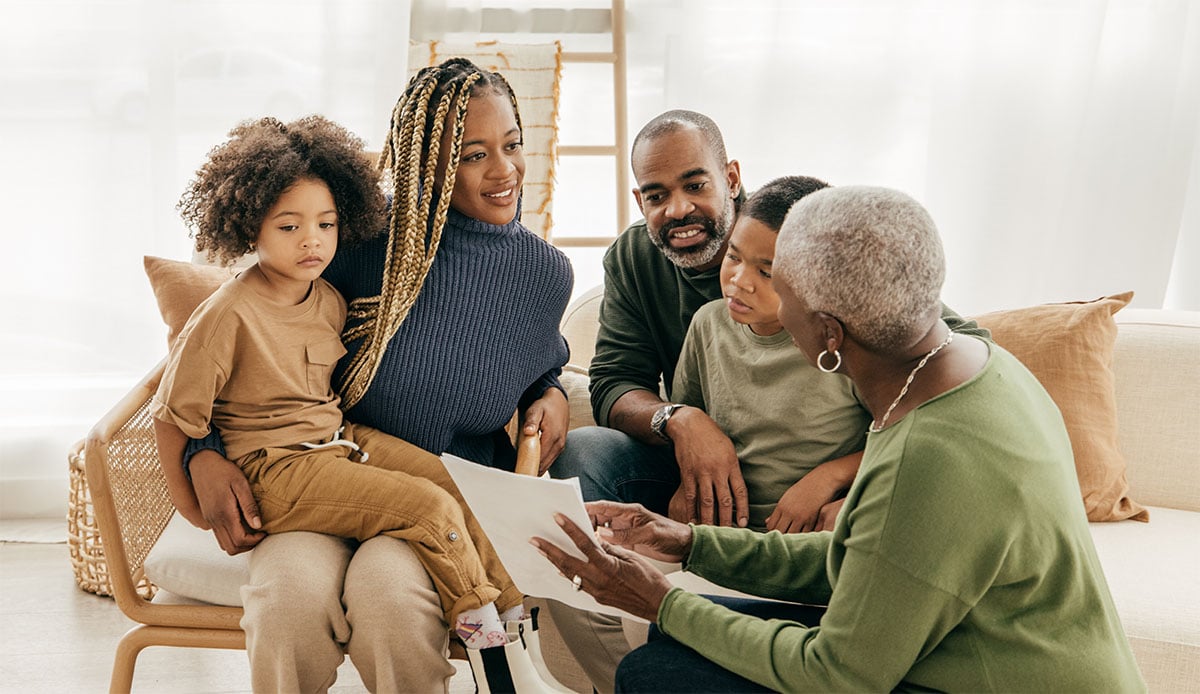 Families who remain strong and unified across generations often do so by keeping traditions, getting together regularly, and modeling the family's values. Going to church, getting an education (often at the family's alma mater), perhaps even working in the family business or trade, or supporting certain charities—these are the things that families do that communicate the family's values. Yet, the "why" is often not discussed.
It's becoming increasingly important to make explicit the family's "why"—its deeper purpose. Many families are now comfortable putting significant time and care into figuring out the best way to pass along wealth, but many parents are hesitant when it comes to discussing values. Will future generations understand the principles that built not just the family business, but the family itself?
A legacy is more than financial wealth. It's really the sum of what is most valuable that is passed down from one generation to the next. And the time to start sharing your legacy, in this broader sense of the term, is now.
Some families host annual conversations that are less about the family business and more about the business of being a family—the stories, beliefs, traditions, milestones, lessons learned, and decisions that make the family unique. Such meetings can become milestones of their own—even providing a valuable example to follow for the younger generation.
Some families have built this habit into the time they get together, while others have hired specialists who can provide structure for family discussions about important topics, including everything from faith to values to philanthropy. Granted, it's not a traditional way to approach such a conversation, but it can be a tremendous help to a family that wants to relearn the art of conversation and discuss the things that matter.
Restoring trust and open communication with the family's next generation is key if the full legacy is going to not just be offered, but received, especially when it comes to philanthropy. Much has been written about how generational differences influence attitudes toward wealth and giving. For example, older generations may be more inclined to donate to churches, local social services, children's charities, and animal rescues; while younger donors may tend to gravitate toward health charities, human rights organizations, and international development. Now is the time to start conversations about the family's philanthropic history and reasons for giving, while opening up room for the next generation to discuss what they find most meaningful. Common threads between family members' interests can often be identified, creating an overarching mission that allows the next generation to both honor the values and ideas that made such generosity possible in the first place, and make the legacy their own.
Including the next generation in philanthropy also provides an opportunity for mentorship. There's no better way to share the how and why of parents' giving philosophy than walking through the groups supported and the impact they've had. A next step can be opening a donor-advised fund for children and grandchildren, providing them with opportunities to learn about investments, how to work with professionals, and how to research organizations that are best solving the most important problems. Overseeing a family donor-advised fund is a great way to "practice" being a philanthropist and prepare for the eventual transfer of the family legacy.
The Bradley Impact Fund protects donor intent by ensuring that our account holders' charitable giving supports only those ideas and organizations that align with their principles during their lifetime and beyond.
Including family members and future generations in one's giving decisions, or by naming them as successor advisors on a donor-advised fund account, can bond a family through their philanthropy and help to protect the family legacy and values.
Strengthening and uniting the family in common cause is its own reward. It may not be a guarantee of continued prosperity, but it can help donors continue their philanthropic vision into the future.