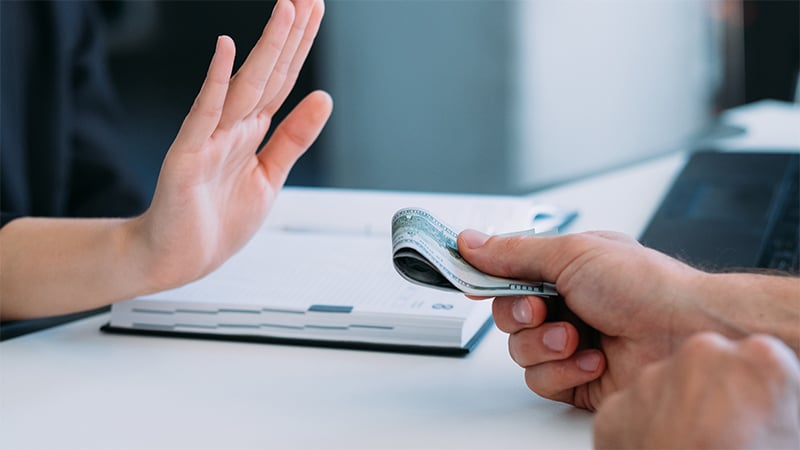 In this recent Wall Street Journal piece, "Cancel Culture Targets Charity," Jeremy Tedesco calls on Fidelity Charitable to stand up for donor privacy and intent. A group called "Unmasking Fidelity" is demanding that the nation's largest donor-advised fund (DAF) disclose five years' worth of contributions to ten conservative organizations, including Tedesco's own Alliance Defending Freedom (ADF).
The key premise in the activists' argument is that ADF, Family Research Council, Turning Point USA, and the other named groups traffic in "hate" and anyone donating to said organizations is guilty of the same. Their proof? Apparently, each is listed as a "hate group" by the Southern Poverty Law Center, a progressive, self-identified human rights organization that for years has assigned a number of legitimate and effective conservative nonprofits into that category right alongside the KKK.
Such serious charges should be seriously made. Unfortunately, in this case, they are not, and it would be a great loss for philanthropic freedom if Fidelity Charitable were to cave to pressure supported by such spurious claims.
What will Fidelity do? Recent history suggests that optimism is misplaced. In 2018, in response to a bout of leftwing pressure, Fidelity announced they would alert members of any grantees' presence on the SPLC hate group list. Now, Fidelity has outright denied grant to a number of charities in good standing with the IRS. A number of other commercial DAFs and community foundations have followed suit.
Unlike Fidelity, the Bradley Impact Fund has never claimed to be "cause neutral." Quite the contrary. Even the casual visitor to our website's About page will see our intent to "support Constitutional order and efforts to advance economic growth, foster strong families and communities, and inform and educate citizens."
Equal to our commitment to advance these unalloyed civic goods is our commitment to honoring donor intent. Indeed, the reason we wear our values on our sleeve is so that prospective Impact Fund members are informed about the philanthropic community they are considering.
But our commitment to protecting donor intent doesn't end with our own policies; it's also reflected in the kinds of organizations our members' support.
One such organization, the American Council of Trustees and Alumni (ACTA), is not only fighting for academic freedom and excellence in higher education. They're holding universities accountable when they refuse to honor their donors' intent.
One particularly egregious case in which ACTA is engaged is that of the Moritz family, whose late father's $30 million endowment to Ohio State University's law school has apparently been grievously mismanaged. Not only did the school award far fewer than the agreed-upon thirty scholarships per year, the fund's value has declined precipitously, due to millions deducted for "development fees" and sub-market portfolio management.
Since the Ohio state attorney general has refused to pursue the case and the family was declined standing to sue in the courts, ACTA is helping to advise on policy solutions that would grant Ohio donors standing to take to court any institution of higher learning that they believe has abused their trust. And ACTA's Fund for Academic Renewal (FAR) helps higher education donors craft gifts in ways that preserve their intent, lest they find their gift put to ends they oppose.
By supporting ACTA, Bradley Impact Fund donors like you are helping to defend donor intent beyond the Fund's own walls.
We are honored to serve and to stand with donors and investors who have chosen to defend our freedoms and strengthen civil society. Stating our principles up front does not place us in the "center" of modern philanthropy; it sets us apart. We wouldn't have it any other way.
Jeremy Tedesco's Wall Street Journal article is a powerful testament to the increasing pressures of cancel culture on philanthropy.
Learn more about how to select the right vehicle for your giving.