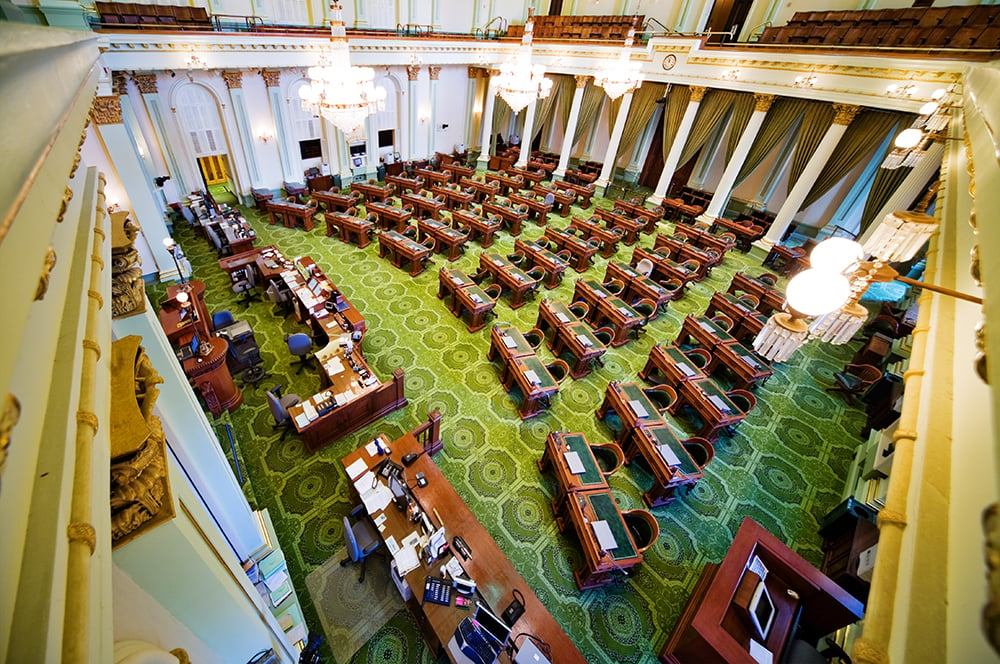 Federalism is a key component of limited government. As established with the founding of our Nation, delegation of authority to effective local and state government gives voice to the people and provides laboratories of democracy, while limiting the role of the federal government and potential for tyranny of the majority. The Bradley Impact Fund donor community supports organizations leading the charge to develop and advance policy reforms that improve local opportunities and protect individual freedoms at the state and local level. Each of the following grant recipients work to strengthen and protect federalism through astute strategies and effective implementation that empower American citizens.

The California Policy Center (CPC) works for the prosperity of all Californians by eliminating public-sector barriers to freedom. Parent Union, a project of CPC, empowers parents to hold their school districts accountable and to be a powerful voice for improving public schools in their communities. Recently, the Parent Union partnered with several California school districts to win battles with teachers' unions, enabling students to return to in-person instruction amid the COVID pandemic.

Believing all public sector employees should have the freedom to join or abstain from joining a public sector union, Americans for Fair Treatment (AFFT) works at the national level to educate public sector employees about their constitutional rights around union membership. AFFT's free Membership Program for public sector employees in Pennsylvania and New York helps them exercise their First Amendment rights without fear of coercion from unions.

American Juris Link (AJL) connects public interest litigators across the country to learn from and support one another in efforts to advance freedom and the rule of law at the state and federal level. AJL's new model for collaboration is designed to forge relationships and leverage resources by sharing information. Its programs include a legal resource clearinghouse, a practice hearings program, and a supplemental authority project to encourage strategic leadership and mentorship in the profession.

The mission of the Commonwealth Foundation is to transform free-market ideas into public policies so all Pennsylvanians can flourish. With help from the Commonwealth Foundation, Pennsylvania voters passed two constitutional amendments that reduced the length of a governor's emergency proclamations and enabled the General Assembly to end a state of emergency by a majority vote. The state and the Commonwealth Foundation led the way in defending the important founding principles of checks and balances with this first ballot measure of its kind.
As these organizations restore and protect Constitutional order, their work extends to support efforts to advance free markets, civil society, and informed citizens as well. All of these interconnected areas must be strengthened to preserve American exceptionalism.