Attorney and legal scholar Trent England is a Distinguished Fellow at the Oklahoma Council of Public Affairs and the founder and Executive Director of Save Our States, the one project dedicated to defending the Electoral College from the National Popular Vote (NPV) campaign, which would nullify the Electoral College without a constitutional amendment.
Trent has testified at dozens of hearings and visited with legislators from Juneau to Augusta to Sacramento. Save Our States provides experts to meet with legislators, appear in the media, write articles, and speak to groups. His work has convinced many legislators to become defenders of the Electoral College.
Trent previously served as executive vice president of the Freedom Foundation, where he developed and directed the Foundation's constitutional studies programs and Citizen Action Network. He was also a legal policy analyst at The Heritage Foundation. He is the author of Why We Must Defend the Electoral College. Trent earned a J.D. from the George Mason University School of Law and a B.A. in government from Claremont McKenna College. Learn more about threats to the Electoral College and why it is central to a strong republic at saveourstates.com.
"The Electoral College forces candidates and parties to reach out to more Americans, and not to ignore the heartland of our country. It does this even though the Electoral College result almost always matches up with the popular vote result. In every election, it pushes candidates to build broader coalitions."
— Trent England, Executive Director, Save Our States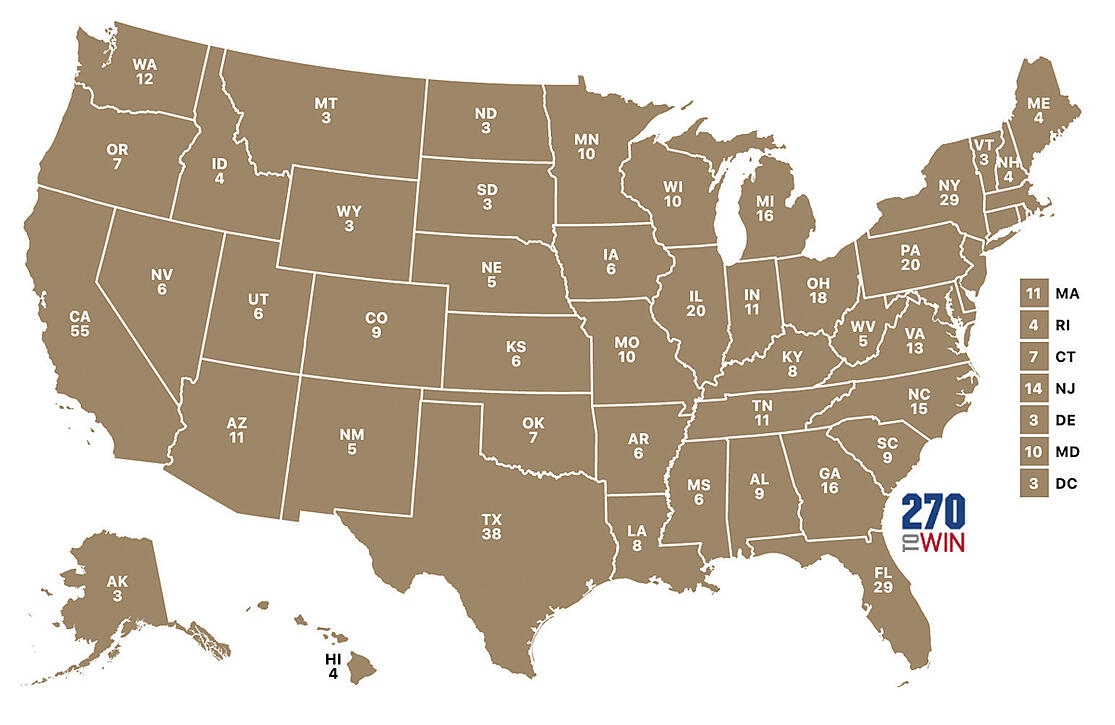 To date, states with a total of 196 electoral votes have passed National Popular Vote (NPV) legislation. This means NPV is 73% of the way to nullifying the Electoral College without amending the Constitution.